Viking Landscaping Inc. began as a family-owned & operated local landscape company in 2005. Viking provides all-encompassing design and landscape construction services in Winnipeg, Calgary Kelowna/Vernon and Regina. We employ accomplished landscape designers and skilled stonemasons to help create an exceptional product that reflects both your personal style and requirements. We emphasize quality design and are dedicated to bringing you exceptional service, expeditious results, and competitive prices.
We at Viking Landscaping take pride in delivering an honest, premium service to our customers founded on superior craftsmanship sure to increase the value of your assets by enhancing curb appeal and enriching your outdoor living space. The most important aspect of our business is the partnership we grow with our clients. We strive to build long-term relationships that enable us to anticipate and exceed your expectations.
With over a decade of landscape experience in the Winnipeg and Calgary areas, we've found the best way to ensure our client's satisfaction is to work closely together to develop and execute a plan to meet and exceed the expectations you have for your property. At Viking Landscaping we are so focused on your needs and confident in the quality of our work that we provide every customer with a full guarantee!
Viking Landscaping Inc. has a longstanding reputation for strong business relationships and quality assurance. There will always be an experienced foreman on the job site to ensure that you, the customer, are happy with the progress and to guarantee someone will always be available to answer any of your questions.
Get the Viking guarantee!

Viking Landscaping Inc.
Landscaping Winnipeg – Landscaping Calgary 
Winnipeg Landscaping, Calgary Landscaping, Kelowna/Vernon Landscaping & Regina Landscaping
Winnipeg: (204) 990-5774
Calgary: (403) 830-3543
Kelowna/Vernon: (236) 338-3543
Awards:
Safety Standard Achievement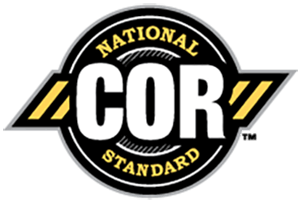 Certifications:
The Team
Viking Landscaping
Ben Johnson
Viking Landscaping Inc. is founded and directed by Ben Johnson. Ben has a background in business, design and construction. Ben attends all job sites personally and has always taken great pride in workmanship on all projects big or small. "All projects are unique to me and present different opportunities in vision and design" he says.  Viking is now in its fifteenth year in Winnipeg. Ben's vision is that one day Viking will be Winnipeg's premiere landscaping company.
Alex Johnson
Alex makes his home in Alberta these days, but he's Winnipeg born and raised. Brothers Alex and Ben worked alongside each other for 10 years before Alex made the move out west. Today Alex strives to continue to grow his knowledge and passion for landscaping in Calgary and surrounding areas. Viking is now in its fifth year in Calgary.