SNOW REMOVAL SERVICES IN CALGARY AND WINNIPEG
Viking Landscaping offers premium snow removal services for Calgary, Winnipeg, and Regina. Our dedicated crews are certified, insured, and fully equipped to handle any challenges our Canadian winters can throw at us. Our years of experience in the industry and personal pride in our family-owned and operated company have made us a trusted and relied-on service provider throughout every season of the year.
We offer a full range of winter service options including:
Residential snow removal
Commercial snow removal
Sanding and de-icing
Shoveling
Plowing
Path & sidewalk clearing
Weather/site monitoring
Snow Hauling
Contact us for a quote on your hassle-free winter!
---
Winnipeg: (204) 990-5774
Calgary: (403) 830-3543
Kelowna & Vernon: (236)-338-3543
Regina: regina@vikinglandscaping.ca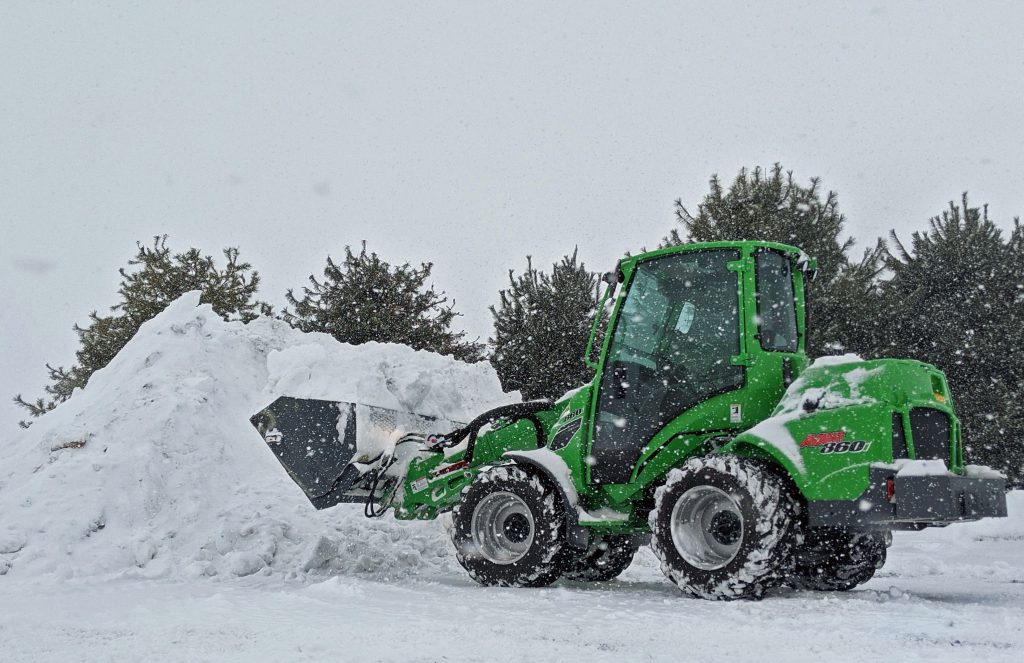 COMMERCIAL SNOW REMOVAL SERVICES
Winter can add extra challenges for both small businesses and large commercial property owners to stay open and operate safely. We know that safety and accessibility for both your employees and customers is your top priority; our top priority is ensuring that need is met. We provide reliable, superior customer service and work hard to maintain excellent client relationships. Whether you are a small commercial site or a large complex, we service all types of properties.
Our top-notch, well-maintained snow removal equipment can handle all the big jobs like plowing, snow hauling, sanding trucks and snow-blowing and ensure all accessways are fully cleared of ice and snow. We regularly monitor the weather and conditions of our client sites and are always well-prepared for an anticipated snowfall. Our clients can rest easy knowing safe access to their business is in good hands–no matter what weather happened the night before.
Hourly Rates October 1st, 2021 – April 30th, 2023:
3-yard bucket front-end loader: $115/hour
4-yard bucket front-end loader: $120/hour
2-yard bucket skid steer: $120/hour
Truck plow: $95/hour
Snow blower: $65/hour
Hand shoveling: $45/hour
Tri-axle semi trailer for hauling: $125/hour
Sanding: $150 per lot base rate
Salt/sand 55-gallon barrel delivered: $130
Salt/sand 55-gallon barrel re-fill: $100
Screened granite 55-gallon barrel: $175
Screened granite 55-gallon barrel re-fill: $125
RESIDENTIAL SNOW REMOVAL SERVICES
The one guarantee when it comes to winters in Calgary and Winnipeg is that snowfall and blizzards can be harsh and unpredictable. A build-up of ice and snow can also add extra stress to residents with reduced mobility and strain on families trying to get safely out of their homes and to their destinations.
Most municipalities also have bylaw requirements requiring you to remove snow within 24 hours. Viking Landscaping offers snow and ice removal in half that time with our 12-hour snow removal service. Wouldn't it be a relief to know that no matter the size of your property, clearing the snow and ice from your steps, patio, paths, sidewalks, and driveways was one less thing you had to worry about this winter? Spend more time enjoying hot cocoa or the winter activities you love and less time shovelings.
WHAT OUR SNOW REMOVAL CLIENTS SAY
Mat and his team at Viking are the quintessential professional landscape artists and designers. We had no idea that our front garden could look so on trend and fabulous. We have had numerous compliments from our neighbours, friends, family and strangers. Top notch organization! Go with the best!
The Team at Viking Landscaping Inc., from the first point of engagement right until the very end, were a dream to work with. They went above and beyond with communication, were incredibly efficient and hardworking, they followed the details of my Plan with a very desirable work ethic, and they left the site in immaculate condition upon completing the scope of work. Once again, thank you – could not be happier with the outcome!
Pleasant staff to work with and they communicated professionally and promptly. Our side yard with stepping stones and front yard rock garden with patio were done in 3 days. We got what we wanted as specified. I will get them again when we decide to do something with the backyard. Great work and Thank you!
We hired Ben and his team to build us a patio of pavers including a wooden pergola. From the first contact Ben was very communicative. He answered my questions as I tweaked my patio and pergola plans. His quote was competitive. They began our project in a timely manner. Once the crew began our project, they came every weekday until it was complete, working 10 hour days. I was impressed by how hard working they all were. The crew was polite and answered my questions as the project progressed and were very accommodating when I made a small change. The pergola was like a separate project with a separate crew. These fellows were also hard working and worked with me to achieve the final look I wanted. The patio and pergola are amazing!! I feel like I have resort outside my door!! I would recommend Viking Landscaping as they do amazing work and are very good to work with!!
Awesome job, extremely well done. We asked for a quote, which was very competitive, and Viking completed all the work in record time, ahead of schedule. They were very tidy in the yard and we had no additional cleanup to do. There was a problem with a paver that had sunk, probably due to the wet conditions and they rectified the problem within 24 hours. We are extremely pleased with the final outcome and couldn't have asked for more. Excellent job, highly recommended and they will be our go to company for all additional work!
I had a team from Viking this year to do yard clean up. It was a team of three professional women who were meticulous, energetic and hard working. My flowerbeds have never looked so clean and my yard fresh and ready for summer. They'll be back weekly to do yard maintenance and I'm confident that quality of work and attention to detail will continue. I've tried two other lawncare companies in the past and would never use them again. Viking is a keeper! I'll likely use them for winter snow removal.
We used Viking for our complete yard redo this summer-sod removed a s new sod put down, perennial beds incorporated, new fence as well as beautiful pergola. This company is professional and easy to work with. Would highly recommend for any outdoor plans!!
Ben and the crew from Viking did a great job on my recent front yard landscaping project. Work was done in a timely and professional way and they were a pleasure to work with. All of my landscaping projects have been completed by Viking over the last 12 years, and I will continue to work with them.
FREQUENTLY ASKED QUESTIONS
---
Do you do any ice melting like adding salt or sand?
We provide both ice-melt and sanding services for residential and commercial properties. As certified concrete installers, we understand protecting your concrete is important and understand how to professionally use a variety of de-icing methods to minimize damage.
When do you start and end your snow removal service?
Our service starts and ends based on the weather rather than the date. We start the first snowfall and finish once the spring thaw has completed. Our crews run 24 hours a day on call for snow removal.
What type of snow removal plan do you offer? Do you have monthly plan options? Pricing options?
We offer free estimates that take into consideration the unique needs of every client. For residential property owners, we offer both flat monthly or seasonal plans. Commercial property owners can inquire about hourly rates or choose a monthly or seasonal rate depending on their needs
What response time can I rely on with Viking Landscaping after a snowfall?
We respond in less than 12 hours. Our crews run 24 hours a day on call for snow removal so you can rely on service well within the bylaw requirements for snow removal.
What services are included in my free quote?
We can give you an estimate based on the size of your property as well as any de-icing, snow hauling, plowing, sanding and path-clearing needs. We will consider the full range of services you require for your property.
Is there a limit to the size of commercial properties you will remove snow for?
No limit; we are pleased to provide an extensive range of machinery and equipment to accommodate most commercial sites.
I am going on vacation and need service for a limited time only.   Can you accommodate that? 
Yes, our monthly plan option is popular for winter travellers as they can opt-in for one month only. This allows a buffer of stress-free time in a week or so leading up to their travel plans and having time to settle back in on their return.
What sets you apart from your competition?
Reliability: We use top-of-the-line, commercial-grade machinery. Our equipment is new we never take chances with aging equipment, meaning no early morning calls to let you know we can't make it. Our crews are on call 24-7 and we monitor the weather to plan ahead.
Reputation: With our attention to detail, we guarantee to get it right the first time without the need for a call or email to ensure a second visit. Accountability is important to us. Upon completion, we pop by all sites to ensure all nooks and crannies have been accounted for.
Regular Staffing: Our landscape project staff are consistently employed with us year-round rather than hiring temporary snow removal crews. Building dedicated teams who love working outdoors in all kinds of weather is essential to our business and that consistency is a part of our exceptional customer service
All our equipment is new, and the opportunity for breakdowns is slim to none with all heavy equipment being 2018 or newer. This means no early morning calls to let you know we can't make it. We also pride ourselves in having the same staff that can complete a large-scale project in the summertime, doing our winter snow removal. The attention to detail is what makes the difference, we don't hire temp workers who don't care what the end result is.
Browse Our Snow Removal Services by City: Snow Removal Calgary Snow Removal Winnipeg
Book your Snow Removal Today
Contact us today and receive a free estimate on snow removal! Our rates are highly affordable! We look forward to hearing from you!