Receive a FREE estimate for your interior construction/home renovation project!
Contact Viking Landscaping today for the best home construction services Calgary has to offer! Call Us Today!
Calgary Home Renovators and Interior Construction Services
Joel McClelland
Phone: (403) 816-1985

About Our Home Interior and Renovations in Calgary
Viking Landscaping is known mostly for our outdoor services obviously as it's in our name. However, we are also known for a broad range of other services which include home renovation and home interior construction services. Our services are unmatched when it comes to anything regarding your household or outdoor landscape. We have served many clients with these services and this includes commercial and residential property renovation and interior construction. We have been in the industry of home renovation and home interior construction for years and have the experience needed to get the job done right and the way you want it. 
Home Renovation and Home Interior Services We Offer
Our broad list of services is available to anybody who lives within Calgary and Winnipeg. We not only offer our clients 100% satisfaction upon completion but also work with you to ensure the home renovation project or home interior construction is exactly what you hoped for. Our service comes with a free estimate so there really is nothing to lose. We pride ourselves on working hard and diligently to get the projects done in a timely matter.
OUR HOME RENOVATION AND INTERIOR CONSTRUCTION SERVICES
Note: These are not all the services we offer. For more information on all the home renovation and interior home services we provide please contact us by phone or email.
Finishing carpentry ( hanging doors, baseboards, casing, crown moulding, closet shelving, built-ins)
Front door install
Basement developments
Kitchen renovations
Flooring ( hardwood, vinyl)
Demolition
Commercial property renovations 
Residential home renovations
Home interior construction
HOME INTERIOR AND RENOVATION PROJECT GALLERY
Here are some of our home interior and renovation projects we have had from our wonderful clients. There is much more to show off but this will provide you with an idea of some of our work and help you decide that working with us is a start in the right direction in terms of home interior construction or home renovation projects tailored to you. 
Please note: The captions below are just some of the projects we do for our clients. Contact us today for more information on what we can do for you!
What is The Cost of Home Renovation Project or Interior Construction in Calgary?
To figure out the cost of these projections firstly an estimate has to be made from what our clients want completed. Costs will vary from project to project and depend on how much work will be required along with project materials for completion. At Viking we want to ensure our clients that we give the best home renovation and home interior projects the best rates available topped with the best home construction services within Calgary. Contact Viking today and you will also qualify for a free estimate.
WE PROVIDE ONLY THE BEST FOR OUR CLIENTS
Mat and his team at Viking are the quintessential professional landscape artists and designers. We had no idea that our front garden could look so on trend and fabulous. We have had numerous compliments from our neighbours, friends, family and strangers. Top notch organization! Go with the best!
The Team at Viking Landscaping Inc., from the first point of engagement right until the very end, were a dream to work with. They went above and beyond with communication, were incredibly efficient and hardworking, they followed the details of my Plan with a very desirable work ethic, and they left the site in immaculate condition upon completing the scope of work. Once again, thank you – could not be happier with the outcome!
Pleasant staff to work with and they communicated professionally and promptly. Our side yard with stepping stones and front yard rock garden with patio were done in 3 days. We got what we wanted as specified. I will get them again when we decide to do something with the backyard. Great work and Thank you!
We hired Ben and his team to build us a patio of pavers including a wooden pergola. From the first contact Ben was very communicative. He answered my questions as I tweaked my patio and pergola plans. His quote was competitive. They began our project in a timely manner. Once the crew began our project, they came every weekday until it was complete, working 10 hour days. I was impressed by how hard working they all were. The crew was polite and answered my questions as the project progressed and were very accommodating when I made a small change. The pergola was like a separate project with a separate crew. These fellows were also hard working and worked with me to achieve the final look I wanted. The patio and pergola are amazing!! I feel like I have resort outside my door!! I would recommend Viking Landscaping as they do amazing work and are very good to work with!!
Awesome job, extremely well done. We asked for a quote, which was very competitive, and Viking completed all the work in record time, ahead of schedule. They were very tidy in the yard and we had no additional cleanup to do. There was a problem with a paver that had sunk, probably due to the wet conditions and they rectified the problem within 24 hours. We are extremely pleased with the final outcome and couldn't have asked for more. Excellent job, highly recommended and they will be our go to company for all additional work!
I had a team from Viking this year to do yard clean up. It was a team of three professional women who were meticulous, energetic and hard working. My flowerbeds have never looked so clean and my yard fresh and ready for summer. They'll be back weekly to do yard maintenance and I'm confident that quality of work and attention to detail will continue. I've tried two other lawncare companies in the past and would never use them again. Viking is a keeper! I'll likely use them for winter snow removal.
We used Viking for our complete yard redo this summer-sod removed a s new sod put down, perennial beds incorporated, new fence as well as beautiful pergola. This company is professional and easy to work with. Would highly recommend for any outdoor plans!!
Ben and the crew from Viking did a great job on my recent front yard landscaping project. Work was done in a timely and professional way and they were a pleasure to work with. All of my landscaping projects have been completed by Viking over the last 12 years, and I will continue to work with them.
What Can Viking Do For Your Commercial or Residential Property?
We provide quite a wide range of services. One of these services we provide is carpentry services. These services mostly have to do with adding household doors, casing, crown moulding, household shelving or shelves, closet shelving and built-ins for your home. We give your home and household what it needs based on your requests. We work very closely with our clients to come up with a plan, make suggestions, and follow client requests. Besides our carpentry services, we also do basement development, kitchen renovations, flooring renovations working with hardwood or vinyl, demolition services, commercial & residential home or property renovations and interior construction services.
LET US TRANSORM YOUR HOMES INTERIOR!
Now is your chance to book with us and let our team create something special and unique that makes your home layout, or design, the way you want it to be! You cannot go wrong as our Renovation company and home interior services are top-tier in the industry along with the best rates you can find when looking for a renovation company within Calgary. Our satisfaction guarantee and free estimate will get us started! Contact us today! We look forward to it.
We Look Forward in Creating and Renovating The Home of Your Dreams!
Your home is important as it's a place of rest, work, and relaxation. It can also be a home to get inspiration from and inspire others as well.  We promise our clients to give your home or commercial property a uniquely tailored and custom look and layout that matches your style and provides not just looks but functionality as well.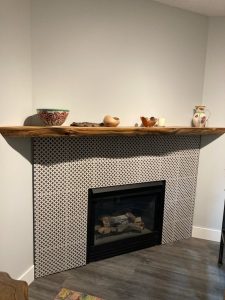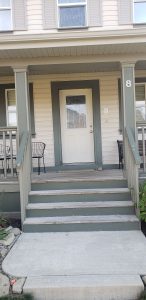 All of our new clients are automatically approved for a free estimate on their household renovation project or home interior service request. Contact us, We look forward to speaking with you. We respond very quickly to potential client requests.