Expert Calgary Landscaping Services Residential & Commercial
If you're looking for the best landscaping companies in Calgary, Viking Landscaping is a great place to start. Calgary landscaping services and Calgary landscaping by Viking Landscaping is un-matched and can create a beautiful landscape that can transform the look of your residential or commercial property. However, creating and maintaining a beautiful landscape requires knowledge, experience, and skills that only expert landscapers can provide. If you are looking for reliable and experienced Calgary landscapers to take care of all your needs, look no further than Viking. In this blog post, we will introduce you to Viking and the services they offer for residential and commercial properties. We will also discuss why you should choose Viking Landscaping over other top-rated companies in Calgary. Additionally, we will answer some frequently asked questions about landscaping in Calgary to help you make an informed decision when choosing a landscaping company for your property.
Contact Us For A Free QuoteCall (403) 830-3543


Expert Calgary Landscapers for Your Residential and Commercial Needs
Calgary has a unique terrain, and so it's always best to hire expert landscapers that understand the area. With years of experience under their belt, these expert Calgary landscapers offer a variety of services for both residential and commercial needs. They specialize in design, installation, and maintenance for outdoor spaces, ensuring that your property looks its best all year round.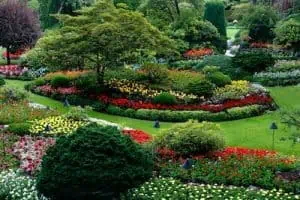 Our knowledgeable team provides professional consultation to ensure that the project is completed on time and within budget. Whether it's adding new features or upgrading existing ones, these experts have the skills required to transform your outdoor space into a beautiful and welcoming environment. Trust their expertise to make your dream landscape come true!
Contact Us For A Free QuoteCall (403) 830-3543
Introduction to Viking | Calgary Landscaping
Viking is a premier landscaping company that offers a range of services to residential and commercial clients in Calgary and surrounding areas. Our team of experienced professionals and landscape designers specialize in creating custom outdoor spaces tailored to your individual needs and lifestyle. Whether you need lawn care, hardscaping, irrigation, tree trimming, or snow removal services, our team is committed to providing the highest quality workmanship with attention to detail.
We use only the best materials and ensure that all work is done safely and efficiently. At Viking, we take pride in delivering exceptional results that meet our clients' expectations. No matter what your needs are, our team can help make your property stand out from the rest. So why wait? Contact us today and let us transform your outdoor space into something truly extraordinary.
Calgary Landscaping Offered by Viking
Our Landscaping Services
Viking Landscaping Inc.
Viking is a professional landscaping company in Calgary that offers quality services to both residential and commercial clients. we provide a wide range of landscaping services, including lawn care, trimming, mulching, pruning, planting, hardscaping, paving stones, stonework, driveways. retaining wall and much more. Our team of experts have experience in creating custom landscaping designs that are tailored to their clients' needs and preferences and to completion.
Our entire team at Viking Landscaping also offers competitive rates and provides excellent customer service. Whether you're looking to enhance the outdoor space of your home or business, maintenance services, our team will work with you to create the perfect Calgary landscape design. With their expertise and attention to detail, you can trust Viking Landscaping to bring your vision to life. We offer quality advice on sprinklers to keep your grass and landscape looking top notch and to completion.
Why Choose Viking Landscaping Calgary?

Contact Us For A Free QuoteCall (403) 830-3543


Viking Landscaping is the go-to choice in Calgary for quality residential and commercial landscaping services. With over 10 years of experience in landscape construction, our team of experienced and knowledgeable design and installation professionals are passionate about creating beautiful outdoor spaces. We offer a range of services, including landscape design, hardscaping, lawn care, irrigation, and snow removal. We use only the highest quality materials and take pride in our commitment to customer service.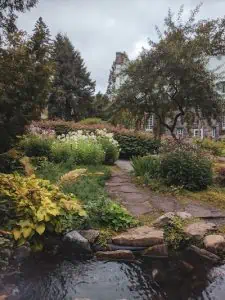 One of the reasons to choose Viking Landscaping is our dedication to creating a unique and personalized outdoor space that meets your individual needs and budget. Our team works closely with you from start to finish, ensuring that your vision becomes a reality. Whether you need a complete landscape overhaul or just some minor updates, we have the skills and expertise to get the job done right.
Top-Rated Landscaping Companies in Calgary
When it comes to finding expert Calgary landscapers for your residential or commercial needs, it's important to do your research. Look for companies with experience and a portfolio of their work to show potential customers. Additionally, be sure to compare prices and services offered by different companies to ensure you're getting the best value for your money. We ensure when you choose Viking Landscapers you are choosing the best in terms of creating the perfect landscape for your commercial or residential properties.
Here are a few of our client testimonials about our Calgary landscaping services:

Contact Us For A Free QuoteCall (403) 830-3543


Kristen – Calgary Landscaping Review
"Alex and his team did some landscaping in our backyard. He was so professional, prompt, and informed. The backyard looks beautiful, the price was great, and they were extremely reliable showing up exactly when they said they would. If we ever needed any more landscaping done in the future we would definitely use Alex and his team again. I've already recommended them to a few colleagues and friends because we are so impressed!"
Betty Ly-Gauthier – Calgary Landscapers Review
Positive: Professionalism, Punctuality, Responsiveness
"Very happy with every part of working with Viking. Alex came out a couple times to quote our job. My scope and ideas changed a few times and thankfully Alex was very patient and understanding with me. Alex was also great leading up to the project to keep us posted on timing. On execution I was very impressed and thankful for Harry and his crew who always showed up early, worked hard into the evening, and were incredibly clean, professional and respectful. I would recommend Viking ten times over because they always showed up when they said they would, and did what they said they would, at the exact price that they said it was going to be. Thanks for my gorgeous new backyard.
If you wish to review our Calgary landscaping reviews click the button below.
Leave a Calgary Landscaping review for Viking Landscapers'
View our Google my Business page
View some of our Landscapers design at our instagram page
Benefits of Hiring Professional Landscapers
Hiring a professional landscaper can be highly beneficial for both residential and commercial properties. Professional landscapers bring their expertise to create and maintain beautiful outdoor spaces, adding value to your property. They have extensive knowledge of the best materials to use and can assist you in selecting the right ones for your specific property.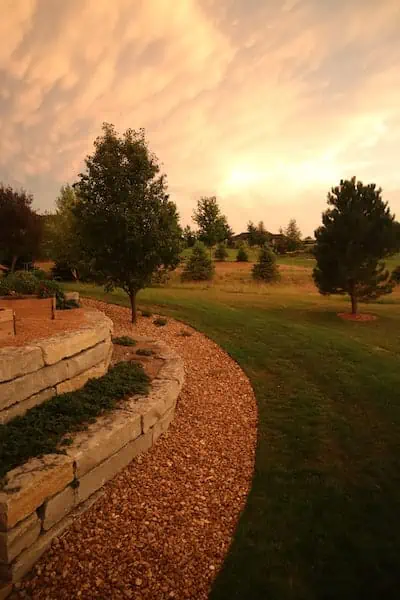 Professional landscapers like Viking landscapers provide customized designs that cater to your unique needs and preferences. They offer efficient services with high-quality results, saving you time and money in the long run. Their experience in the field guarantees that they will complete the project within a specified time frame, ensuring customer satisfaction. Therefore, hiring a professional landscaper is an excellent investment in enhancing your property's overall aesthetic appeal. Viking offers all of this and more, contact us today to utilize our Calgary Landscaping services.
Frequently Asked Questions about Landscaping in Calgary
If you are considering hiring a Calgary landscaper for your residential or commercial property, you may have some questions about the process. Typical services provided by Calgary landscapers include landscape design, installation, maintenance, and irrigation systems. Landscaping in Calgary has a plethora of benefits, such as improving curb appeal, increasing property value, reducing noise pollution, and promoting a healthy environment. The cost to hire a professional landscaper in Calgary varies depending on the size of the project and specific services requested. You should expect your Calgary landscaper to be knowledgeable about local plants and landscaping requirements and to provide excellent customer service. Additionally, they should listen to your needs and preferences while offering expert advice on how best to achieve your desired results.
What Are Some Popular Landscaping Design Trends?
Calgary landscaping design trends are constantly evolving, but there are some popular choices that remain timeless. One of the most prevalent trends is creating outdoor living spaces, which can range from simple patios to full-blown outdoor kitchens and seating areas. This allows homeowners to enjoy their outdoor space without having to travel far from home.
Another popular trend is adding water features such as ponds, fountains, or streams to create a tranquil atmosphere and bring a sense of peace to the property. Using native plants and sustainable materials is becoming increasingly popular due to their environmental benefits. Finally, using natural stone and wood for pathways, patios, and retaining walls can add texture and warmth to your landscape. By incorporating these design elements into your landscaping project, you can create a beautiful and functional space that will enhance the value of your property for years to come.
What Are Some Tips for Maintaining a Landscaped Yard?
Maintaining a landscaped yard can be a lot of work, but with some helpful tips and tricks, it can be easier to manage. Proper watering is essential for keeping your yard looking lush and green. Weeding regularly will help keep your yard looking neat and tidy, while fertilizing your lawn on a regular basis will keep it healthy and green. Mowing your grass at the proper height is crucial in preventing weeds from taking over.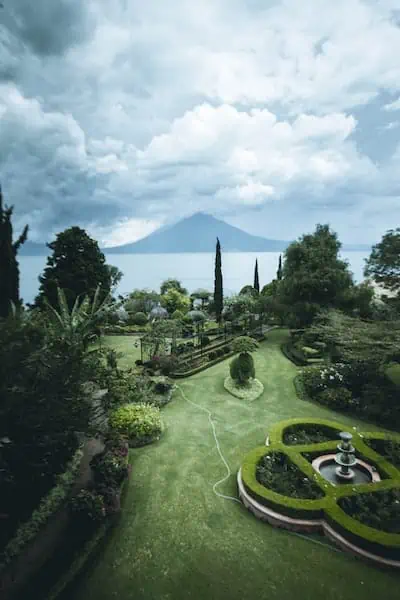 Pruning shrubs and trees helps promote health and growth in the long run. Finally, aerating your lawn can increase water penetration and reduce compaction. By following these tips for maintaining a landscaped yard, you'll be able to enjoy the benefits of a beautiful outdoor space year-round. Contact expert Calgary landscapers to help you achieve the perfect landscape you've always wanted.
What Are Some Landscaping Ideas for Small Yards?
If you have a small yard and are looking for landscaping ideas, there are several options that can help maximize your space. One idea is to use plants that don't require much ground space, such as shrubs, trees, and creepers. These can add greenery and visual interest without taking up too much room.
Another option is to add lighting fixtures, which can create an inviting atmosphere in the evening hours. This can include everything from simple path lights to more elaborate fixtures like string lights or lanterns.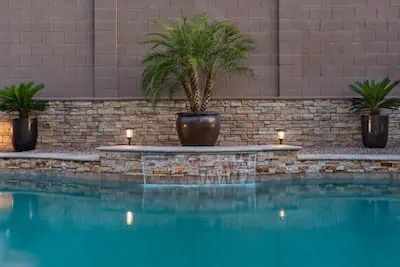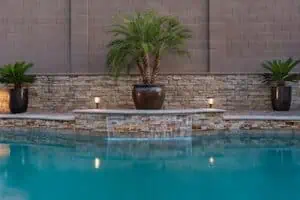 Finally, adding hardscapes such as decks, patios, and walkways can create more usable space in a small yard. These structures can be designed to fit the size and shape of your yard, making them both practical and visually appealing. Whether you choose plants or hardscapes (or a combination of both), working with expert Calgary landscapers can help you make the most of your space.
What Factors Impact the Cost of Landscaping Services?
One of the most common questions about landscaping in Calgary is what factors impact the cost of landscaping services. The answer to this question is that there are several factors that can affect the final price of the project. Some of these factors include the size of the property, the complexity of the project, and the type of services being provided.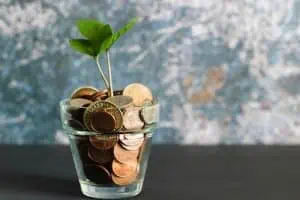 The materials used and any additional features that may be required will also impact the overall cost. For example, if a project requires expensive plants or hardscaping materials, this will increase the final price. Additionally, the number of crew members needed for a project will also affect the final cost.
For residential projects, another factor that can impact pricing is labor costs in the area. It's always important to discuss all these factors with your landscaper before starting a project, so you have a better understanding of how much to budget for your landscaping needs.
Contact The Best Calgary Landscapers Today!
Viking Landscaping is the go-to solution for all your landscaping needs in Calgary. Their team of experts provides high-quality services to both residential and commercial clients, leaving them satisfied with their work. With years of experience and a reputation for excellence, Viking Landscaping guarantees to transform your outdoor space into a beautiful oasis that you'll enjoy for years to come. But don't just take our word for it- read their reviews and testimonials from happy clients! Considering other options? We've also included a list of top-rated landscaping companies in Calgary, along with some factors to consider when choosing the right one for your needs. If you're still unsure about the benefits of hiring professional landscapers or have questions about landscaping trends, maintenance tips, or cost factors in Calgary. Contact us today for a free estimate for our landscaping services in Calgary today!
Alex Johnson
271060 Range Road 285, Rocky View County, AB, T4A 2S7
Phone: (403) 830-3543
Email: alexjohnson@vikinglandscaping.ca
Get A FREE QUOTE
We will get back to you as soon as possible! We look forward to serving you the best landscaper services in Calgary!